Event Details
Keiretsu Forum cordially invites you to join fellow Northwest fund managers, investors, and special guests in socializing, networking, and engaging in a forum discussion about issues facing the Northwest fund management community.
This new event series embodies Keiretsu Forum's pro-active initiative to cultivate the alternative investment fund management community through providing both emerging and established managers with fundraising and investor relations support as well as best practices and resources to improve management talent and operations and access to deal flow opportunities.

This forum will host a panel discussion on the impact of the JOBS Act on Fund Managers including the opening of the public advertising market and the expansion of Regulation A public offerings. We will discuss ways we can work together as a collaborative community of fund managers, investment bankers and financial services professionals to support increased local capital allocation and investment.

We will also be discussing the establishment of a Northwest-based stock exchange and syndicate that would expand the capabilities of many organizations, while providing additional liquidity options for our local fund managers and investment banks.

We look forward to your attendance and participation!

Contact:
Nathan McDonald
206.255.8870
Nathan@keiretsuforum.com
Location:
Puget Sound Conference Room
1918 Eighth Avenue

Seattle, WA 98101
Agenda:
2:00 - 2:30 PM Registration and Networking
2:30 - 3:30 PM Panel Discussion and Audience Questions
3:30 - 4:00 PM Forum Introductions and Brief Fund Manager Updates

4:00 - 5:00 PM Happy Hour Social

Panel Speakers:
Mike Liles, Jr., Shareholder at Karr Tuttle Campbell

Mike Liles, Jr. is a member of the Corporate Finance Practice Group of Karr Tuttle Campbell's Business and Finance Department. He has been the primary legal adviser in over 30 major public offerings, the majority of them initial public offerings, and an equal number of major mergers and acquisitions. As lead counsel he has also advised on strategies, negotiated transactions and prepared documentation for private placements, bridge financings, venture financings, public company regulatory compliance, proxy contests, strategic alliances, joint ventures, protection of intellectual property, officer and director risk management, employment, incentive and termination of key personnel, and corporate governance. In recent years Mr. Liles has been active in the resolution of administrative actions by securities regulators.
Industries Mr. Liles has served include internet and computer software and peripherals, telecommunications, securities underwriters and broker-dealers, medical equipment and information systems, biotechnology, chemical manufacture and distribution, outdoor sports product manufacture, fabric and garment manufacture, retail clothing, restaurant and fast food chains, and meat and seafood distribution.
He is a principal draftsperson of "SCOR," the Small Corporate Offering Registration, a simplified public offering procedure developed for use in Washington State, which was later adopted by most other states and by the SEC.
Prior to joining Karr Tuttle Campbell in 1995, Mr. Liles was a partner for 24 years at Bogle & Gates, where he chaired the Corporate Finance Department and served on the Executive Committee. In 2008, Mr. Liles was recognized by Seattle Business Monthly as one of Seattle's "Top 87 Business Lawyers".
David A. Riley, Partner at Tomsen Riley LLP
David Riley represents private investment fund managers and institutional investors on a wide variety of matters. Over the years, his clients have raised, invested or managed capital well in excess of $100 billion. He works with clients throughout the United States, as well as those based in Europe, Asia and Latin America.

David's fund manager clients come from across the spectrum of asset classes, including closed-ended venture capital, buyout, real estate, debt and distressed asset funds, and open-ended hedge funds with strategies such as equity long-short, arbitrage, fixed income, multi-strategy, convertible arbitrage, real estate opportunity, distressed debt and other distressed assets, commodities and global and regional equity and debt. His institutional investor clients include endowments, foundations, family offices, funds of funds, pensions and financial institutions.

David advises fund manager clients on all aspects of their businesses, including fund formations and other capital raisings; bank facilities, swap arrangements and other commercial financings; agreements with service providers such as placement agents, prime brokers, financial advisors and administrators; portfolio investments, including venture capital and private equity investments, public equity and PIPE transactions, going private transactions, loan participations and direct loans, and participations in restructurings and bankruptcies; regulatory matters and filings under the Securities Act, the Exchange Act, the Investment Company Act, the Investment Advisers Act, the Commodity Exchange Act, state blue sky laws, the Dodd-Frank Act, the Bank Holding Companies Act, and FOIA and state Sunshine Acts, as well as certain ERISA and broker-dealer issues; and operational matters including employee and principal hirings and departures, compliance programs and internal policies and procedures. He also advises fund managers regarding principal succession, sale of the business, strategic collaborations and joint ventures, monetizations and other extraordinary transactions.

David advises institutional investor clients on a wide variety of matters including the negotiation of investments in closed-ended and open-ended funds; side letters and co-investments; regulatory filings, including those under the Exchange Act; disclosure and confidentiality issues, including FOIA and state Sunshine Act issues; arrangements with external consultants, discretionary and non-discretionary account managers and other service providers; pay-to-play rules, insider trading, gifts policies and other compliance matters; communications with, and fiduciary duties to, participants and accountholders; and personnel hirings and departures and other operational issues.

David is a regular speaker at investment management, private equity and hedge fund forums, and writes on various subjects relating to the investment management field.


Joseph L. Schocken, President, Broadmark Capital, LLC
With over 30 years as an investment banker, Mr. Schocken has extensive knowledge of the financial services industry and established relationships with both strategic and institutional investors in the United States and internationally. He has guided Broadmark's corporate finance practice through more than 75 private equity transactions with an aggregate value of well over $1 billion. These projects have included private placements, debt offerings, mergers, asset purchases and public offerings in a broad array of industries including technology, life science, broadcasting and travel.

Prior to forming Broadmark Capital in 1987, Mr. Schocken was a partner in several private investment banking firms, including a small New York Stock Exchange member firm where he managed the corporate finance and real estate departments. Throughout his career as an investment banker, Mr. Schocken has also been an active private investor and has worked with a number of exceptional entrepreneurs.

As an investor, board member and mentor, Mr. Schocken has played a pivotal role in the development of numerous significant enterprises. Notable examples include Bennett Environmental (AMEX: BEL), Optiva (acquired by Phillips) and Universal Access, Inc. (NASDAQ: UAXS). In each case, Mr. Schocken served as an influential advisor to management in the development of a capital formation strategy that positioned the company for growth. Broadmark Asset Management Company, which he helped form, received both direct investment and a $100-million allocation from CALPERS in 2000.

Mr. Schocken is a member of the National Advisory Board of the Democratic National Committee and an avid cyclist. He is an honors graduate of the University of Washington and holds an MBA from Harvard University. He holds Series 7, 24, 63 and 79 FINRA registrations.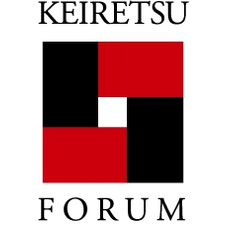 When
21 Jun 2012
2:00pm - 5:00pm
Location
1918 8th Ave, Seattle, WA 98101, USA